Nulled Goldcoders Script
Build your website with cheap and safe script. Everything only takes 15 minutes even for a newbie.
Price: 49$
Delivery time: 15 minutes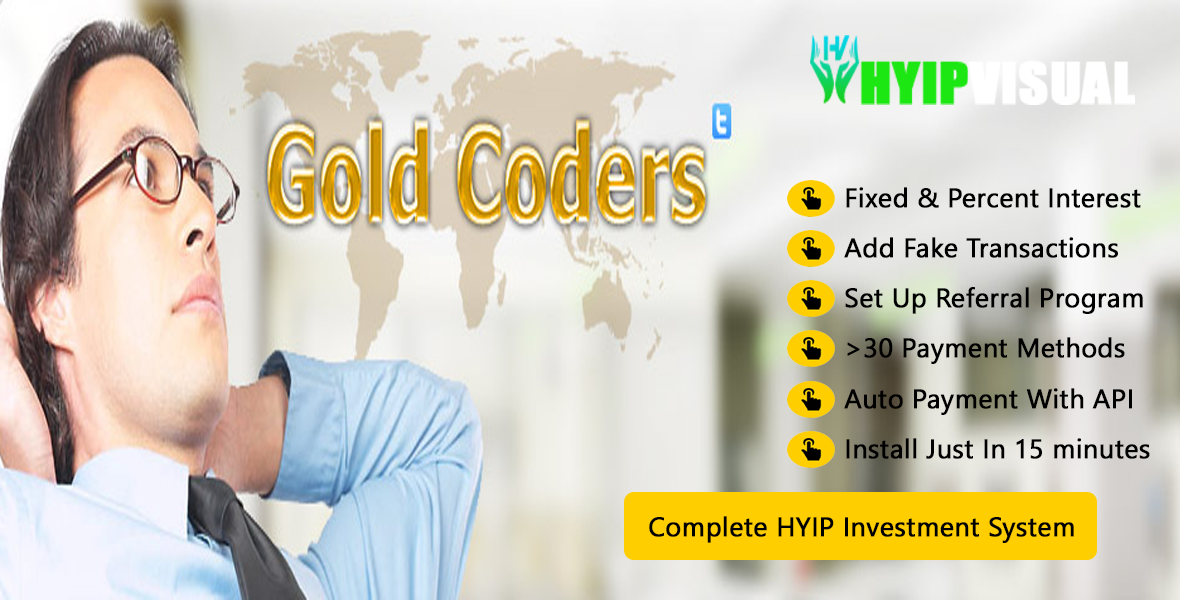 Admin area
Login: admin / Password: demo
User area
Login: demo / Password: demo
Or register and test with your account
- Add and customize interest rates for investment plans.
- Add fake investments and withdrawals.
- Manual or automatic processing of transactions.
- Manage users with operations on changing password, adding information...
- Add crypto payment gateways.
- Set up the referral program.
- Set the parameters about the website.
Buy Now